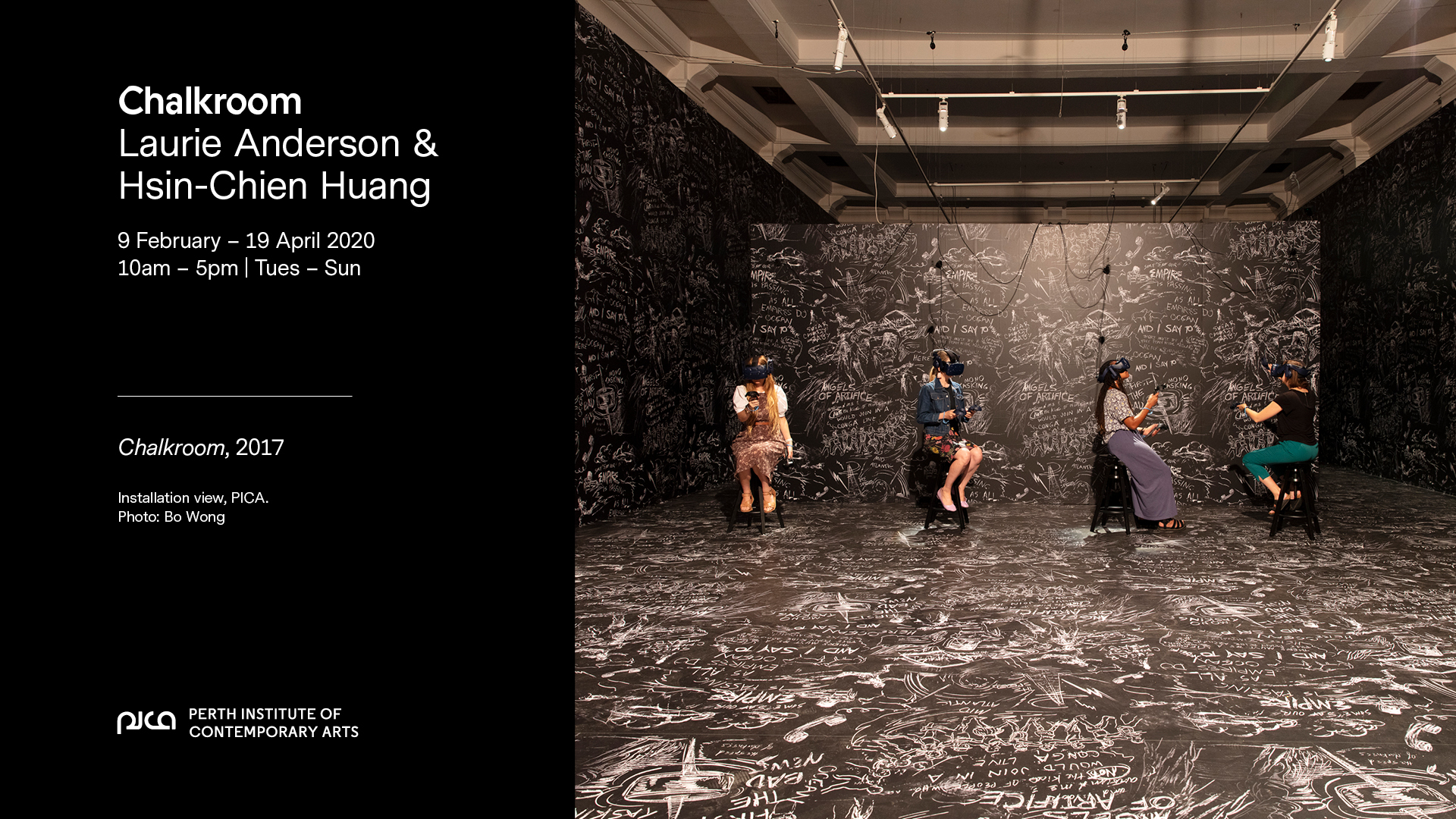 Chalkroom
Laurie Anderson & Hsin-Chien Huang | 9 February – 19 April
Presented in association with Perth Festival
Enter an ordinarily white gallery space to find the walls filled with gestural drawings, scrawled across all surfaces, reaching the ceiling. Don a virtual reality headset and step deeper into an immersive world, in which you journey through an enormous structure made of words, drawings and stories. Once you enter this realm you are free to roam and fly. Words sail through the air. They fall into dust. They form and reform.
Created by pioneering artist and musician Laurie Anderson and Taiwanese new media artist Hsin-Chien Huang, Chalkroom is a virtual reality experience unlike any other.
Rendered from hand-written text, gestures and chalk marks this is a world where the power and impression of words, lyrics, stories and text reigns. Allow yourself to roam through the corridors and pathways of words, accompanied by Laurie Anderson's unmistakable and indelible voice.
Exhibiting daily, 10.30am & 2.30pm, Perth Cultural Centre Screen.
(Visited 105 times, 1 visits today)