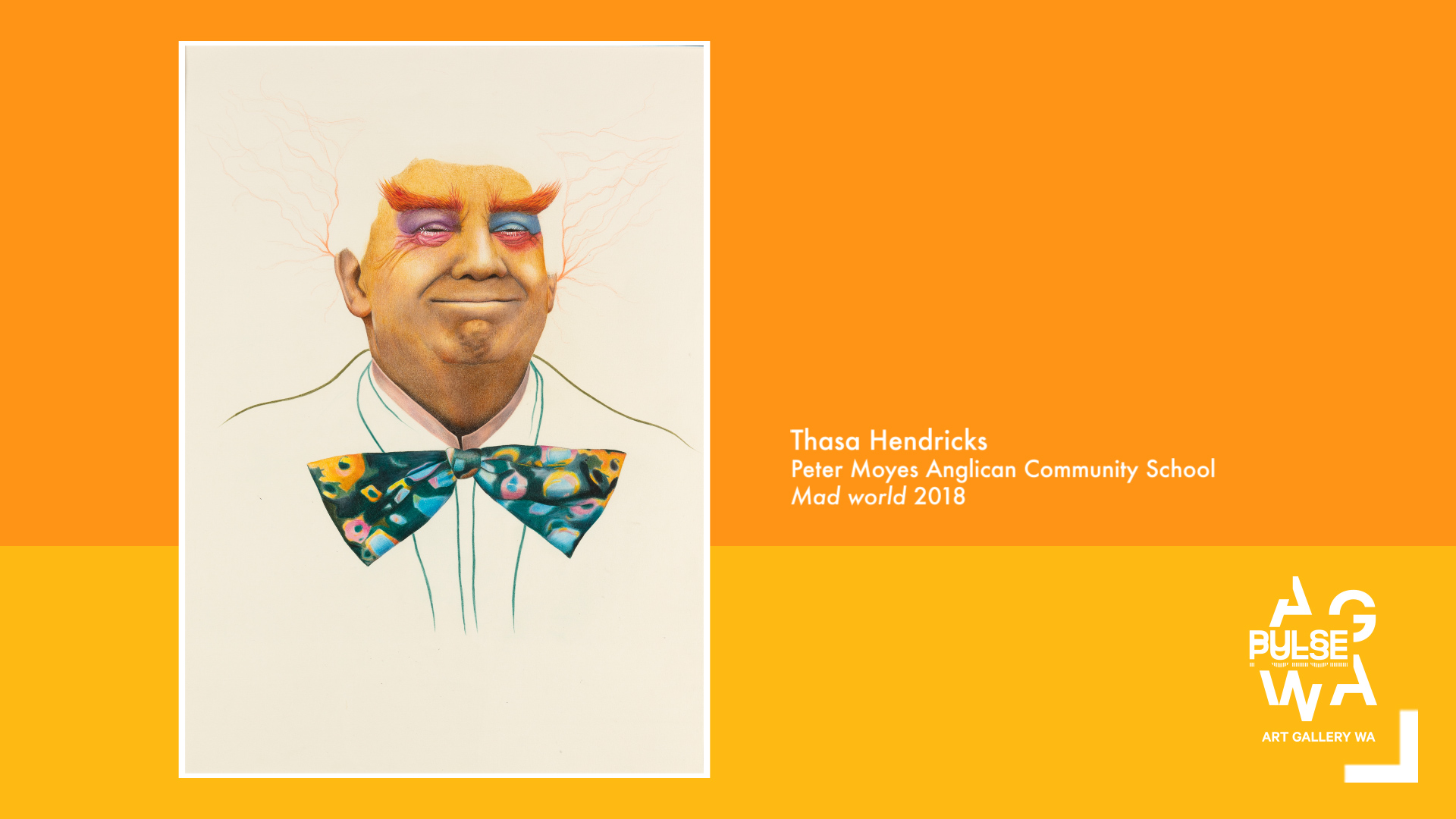 WA's talented young artists are again celebrated as Year 12 Perspectives becomes Pulse Perspectives to better reflect what this exhibition is about: gauging the pulse of young people who will influence, empower and shape the world we live in.
This year's exhibition features 46 works by graduating Year 12, 2018 Visual Arts students from across Western Australia. The selected works span a variety of subject matter and media, ranging from painting and drawing to sculpture, digital moving image, photography and textiles.
Prominent themes in this year's display include exploring topics such as international, national and personal political issues; our impact on and neglect of the environment; connections to family; gender politics; cultural hybridity, as well as a deep and astute insight into our being in the world.
The selected works provide a window into young people's private, social and artistic concerns. It is in turns an inspiring, rewarding and insightful look at the world through the minds of our most talented young artists.
This year's judging panel comprised of: Cassie Bussell, Teacher Development, Teaching and Learning Services Statewide Services Centre, Department of Education; Elizabeth Pedler, artist; and Dunja Rmandić, Associate Curator of 21st Century Arts, AGWA.
Exhibition runs at the Art Gallery of Western Australia, 6 April – 22 July 2019;
Screening daily in April – July 2019, Perth Cultural Centre Screen & Northbridge Piazza Screen.
(Visited 59 times, 1 visits today)