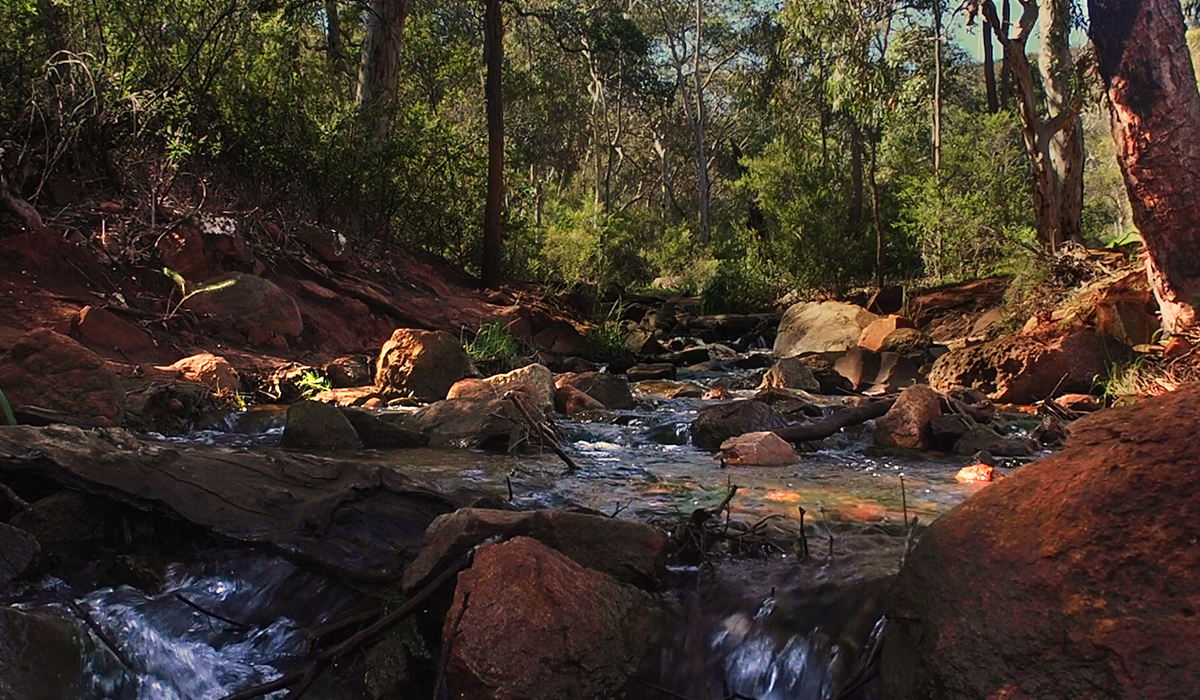 Djilba (August-September) is the fifth season in the Nyoongar Calendar. This is the season of growth, as the weather begins to warm up. Djilba season is a time to look for the yellow and cream flowers starting on mass.
As the season progresses and the temperatures continue to rise, we'll start to see the flower stalks of the balgas emerging in preparation for the coming Kambarang season.
Djilba Daytime Slow TV:
This program is a collection of three pieces of footage taken from locations around Perth during the season of Djilba. The first scene is of the creek running down from Lesmurdie Falls in the Perth Hills. The second scene is the beginnings of the wildflowers blossoming in the bush around Kalamunda. The third scene captures the multifarious bird life at Manning Lake in Cockburn.
The vivid beauty and life of Perth's natural wonders are paired with small pieces of information found on the KURONGKURL KATITJIN page of the ECU website.
This program will play daily during September.
Djilba Sunset:
This 30 minute program of nature footage was taken at sunset at Manning Lake in Cockburn. The lake was alive with water birds.
This program will play daily at sunset during September.
(Visited 18 times, 1 visits today)