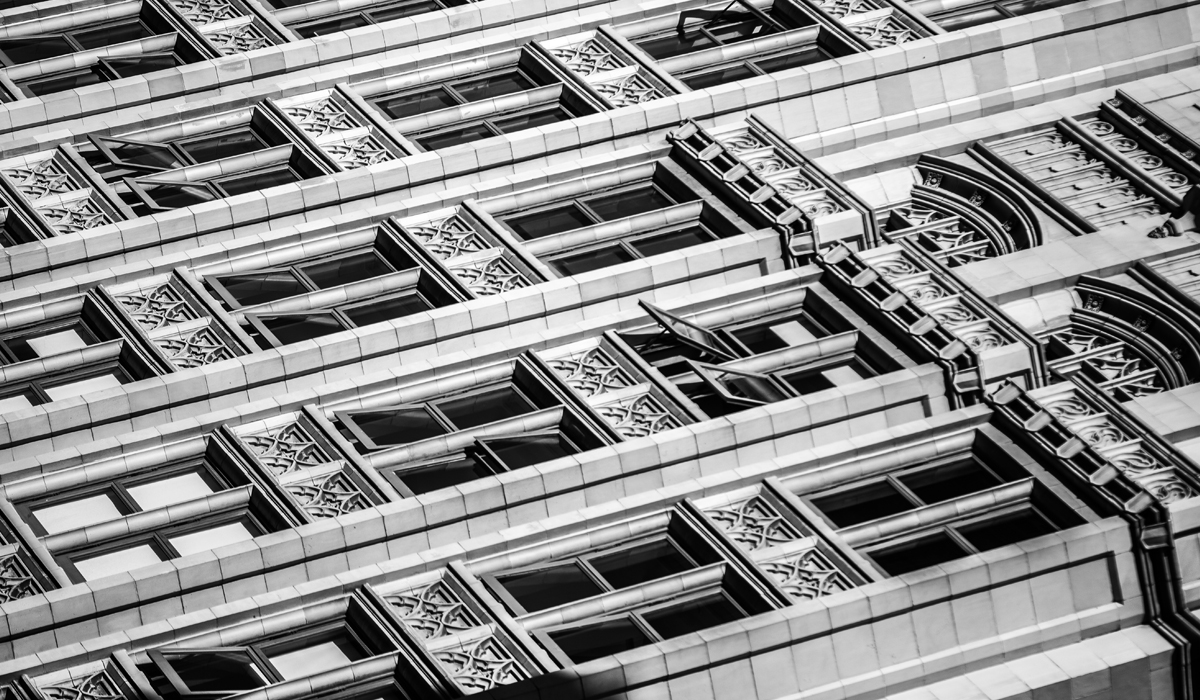 This collection of photographs from the prolific photographic maverick Thomas Hawk looks at the form and composition of architecture. Chronicling a wide variety of architectural styles from neoclassical to Bauhaus, this compilation is primarily focused with the modernist turn in architecture.
Developing at the turn of the century Modernist architecture had a symbiotic relationship to the aesthetic and artistic movements of formalism and abstraction. Leaving behind the gaudy and embellished styles of the past, Modernist architecture sought to affirm the beauty and purity of simple forms and lines. Hawk captures the sleek austere aesthetics of these modernist buildings in creative ways, to create images that are simultaneously documentation and abstract artworks in their own right.
Thomas Hawk is an American photographer who has embarked on a journey to take and publish 1 million photographs before he dies. Hawk's obsessive and fastidious art practice involves detailed documentation and chronicling of all facets of American life.
Exhibited on the Northbridge Piazza Screen to complement the building / construction work that ensued in the Norhtbridge Piazza space in May 2019.
(Visited 78 times, 1 visits today)