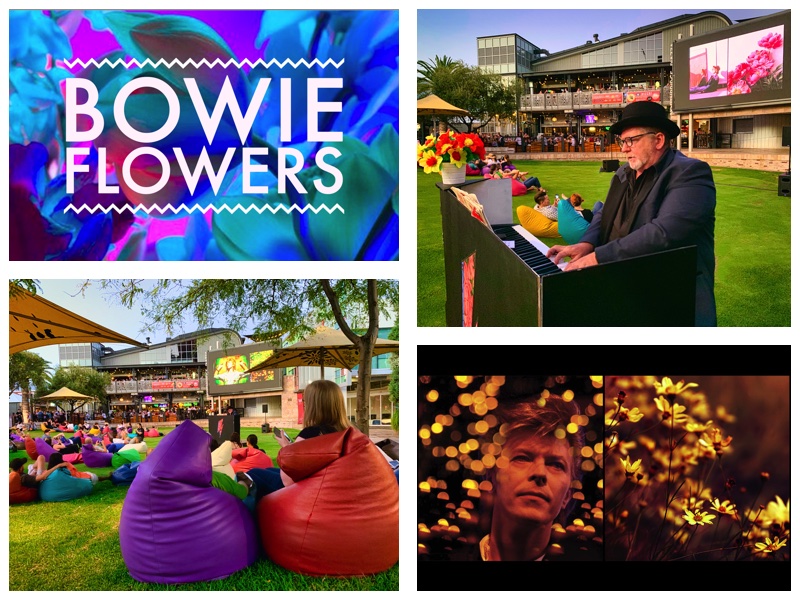 Bowie Flowers | Lex Flowers – Matt Penny
Back by popular demand Bowie Flowers is the art + music pre show for the 12 Films Heart international short film festival.
From the depths of Tumblrland comes Bowie Flowers by Israeli artist Lex Flowers, a visual journey through iconic images of David Bowie paired with lush foliage and loving musical homage from Perth's own Matt Penny. Inspired by the colours, shapes, and composition of the David Bowie photos, the artist has scoured the Internet to find the perfect flowers to represent the image. 
The award nominated show combines the visual work of Israeli artist Lex Flowers and live piano performance from Perth performer Matt Penny. 
(Visited 92 times, 1 visits today)