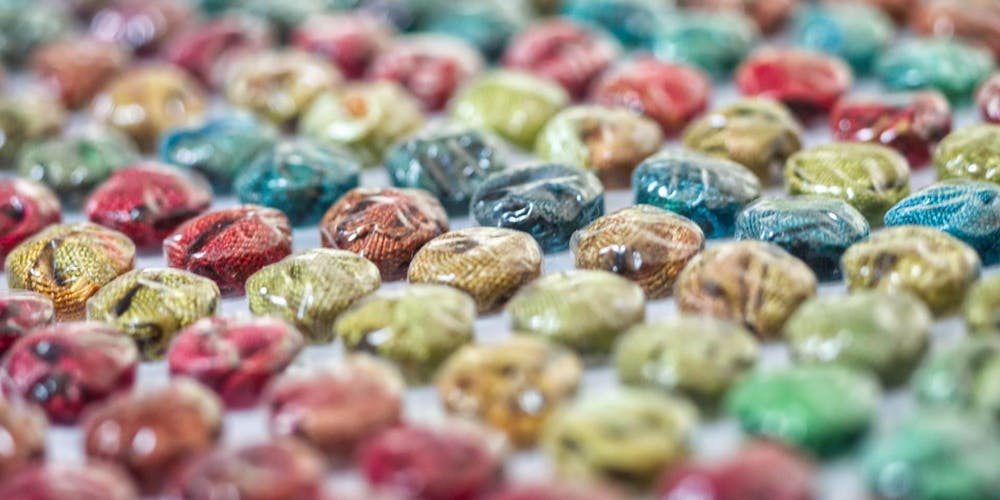 ROUND: A contemporary textile exhibition by Gail Hawes
with guest ceramic artist Robert Hawes
After a career in marketing the concept of individuality in a world of mass consumerism continues to fascinate. What may appear as the freedom to choose and select individual paths, does on many occasions result in a necessity to gain acceptance by following the pack and conforming to the norms of a particular place and time. Society is now in a place where conformity is ironically expressed as individuality and freedom.
Constrained by the restrictions of the 'bubble' the exploration of individuality and collective can be examined. This exhibition encourages [the viewer] to investigate the artworks to see the individual and then its collective relationship to the whole.
23 February – 3 March 2019
City Arts Space
The digital exhibition augments the walled exhibition in the City Arts Space;
daily special screenings from 23 February – 3 March 2019, Northbridge Piazza Screen.
(Visited 58 times, 1 visits today)