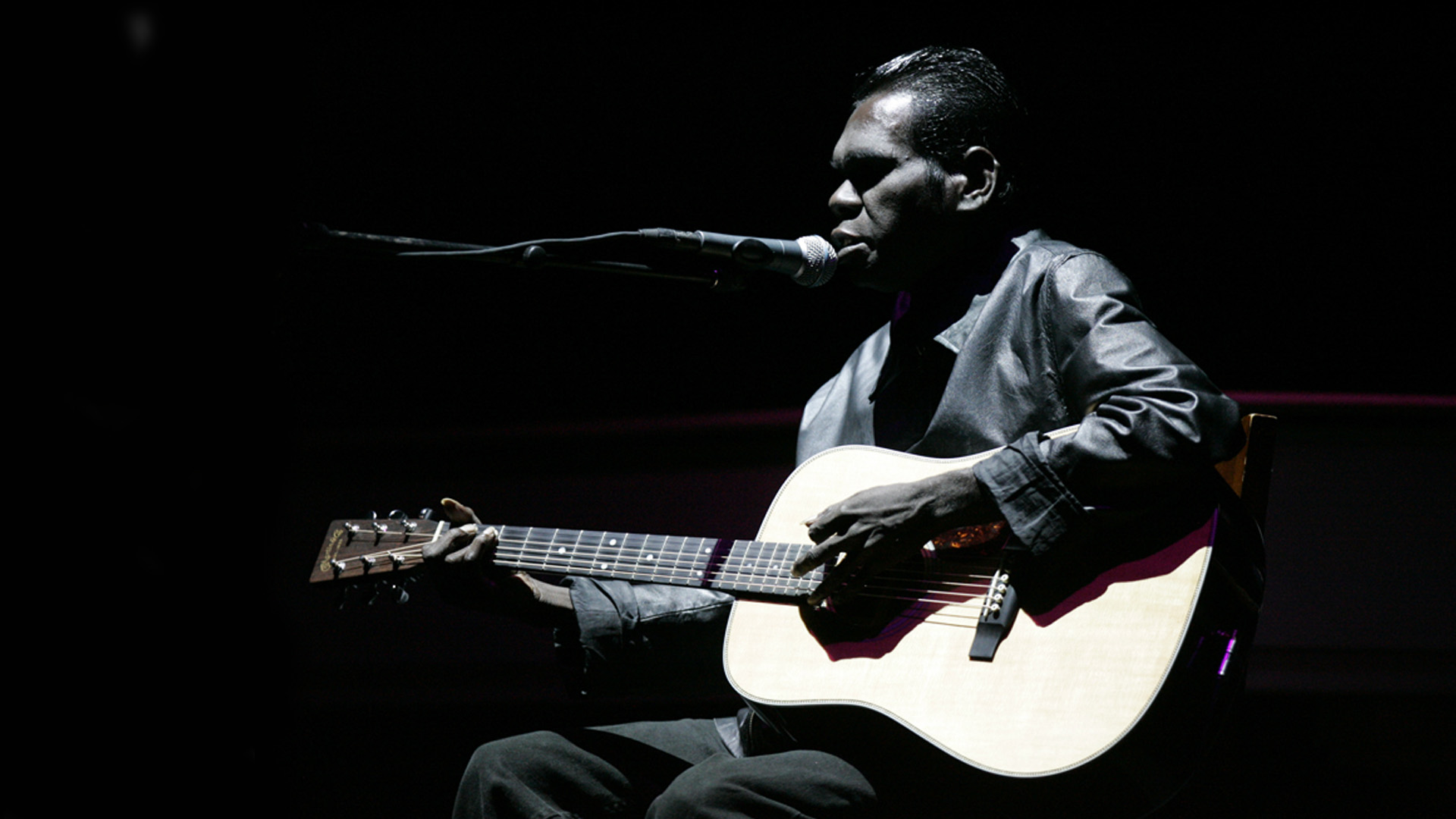 Noon, Monday 16 November
 Gurrumul | 2017 | PG | 1 hour 36 min
Blind from birth, he found purpose and meaning through songs and music inspired by his community and country on Elcho Island in far North East Arnhem Land.
Living a traditional Yolngu life, his breakthrough album 'Gurrumul' brought him to a crossroads as audiences and artists around the world began to embrace his music.
Celebrated by audiences at home and abroad, Indigenous artist Geoffrey Gurrumul Yunupingu was one of the most important and acclaimed voices to ever come out of Australia.

Awards
Australian Academy of Cinema and Television Arts (AACTA) Awards: Winner Best Feature Length Documentary: 

Film Critics Circle of Australia Awards | Winner | Best Feature Documentary.

-Official selection Perth Festival .
Reviews
" For Gurrumul fans, the film is obviously a must-see. For those unfamiliar, or vaguely familiar with his work, it's an even greater treat: they will be entertained, enthralled, perhaps in some small way changed." Luke Buckmaster, Guardian

"Australia's most important voice" Rolling Stone
"A profound and transporting songline."  David Rooney, Hollywood Reporter
"The music is stunning, and so too are the glimpses of the traditional culture that made him so reluctant to trade Elcho Island for the wider world." Karl Quinn, The Age (Australia)

"Moving, mesmerising and genuinely from the heart, the extraordinary new Australian documentary holds a mirror to the unique life and music of the late indigenous singer-songwriter Gurrumul Yunupingu."  Leigh Paatsch, Herald Sun.
Note: In some instances NITV Feature Documentaries are interrupted by a short commercial advertising break.
Photo Credit: Eva Rinaldi CC02
(Visited 56 times, 1 visits today)