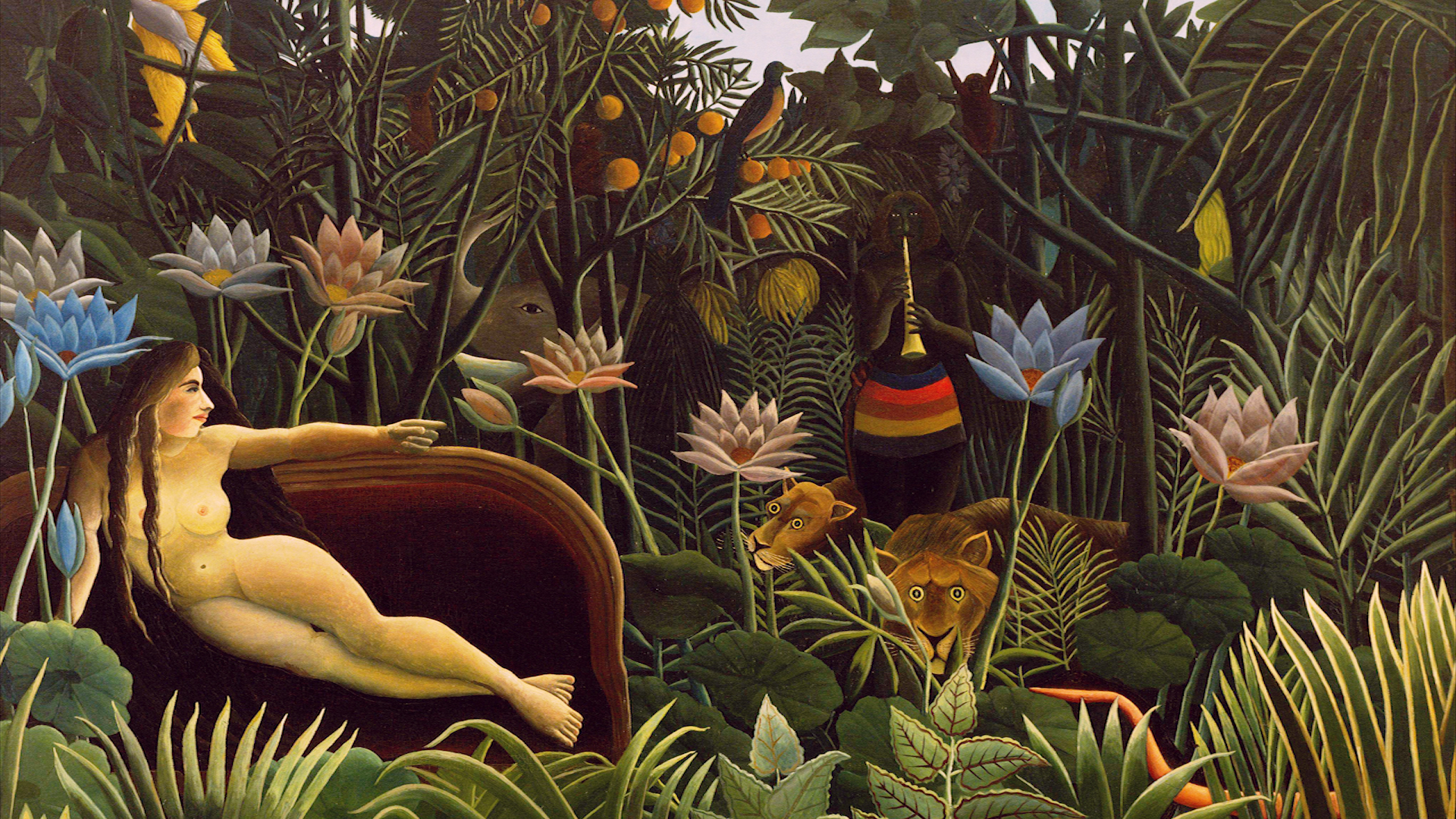 Henri Rousseau (1844-1910) was a self-taught French Post-Impressionist painter whose work has been associated with Naïve Art and Primitivism. Despite being shunned by many art critics for his childish painting style, Rousseau came to be a major influence on Avant Garde art movements, and was highly regarded by many famous artists, most notably Pablo Picasso.
The son of an ironmonger from the northwestern market town of Laval, Rousseau had a humble background. He moved to Paris in 1868 and eventually became a clerk for the Paris municipal customs service. For years Rousseau's artistic endeavors were limited to his work as a Sunday amateur, but at age forty-nine he retired from his customs post to paint full time.
Rousseau's most famous works were his iconic jungle scenes, even though he had never been to a jungle (he actually never left France). He made many trips to the botanical gardens, perused illustrated books, and observed closely studied taxidermied animals.
Screening daily in March – April 2019, Northbridge Piazza Screen.
(Visited 135 times, 1 visits today)