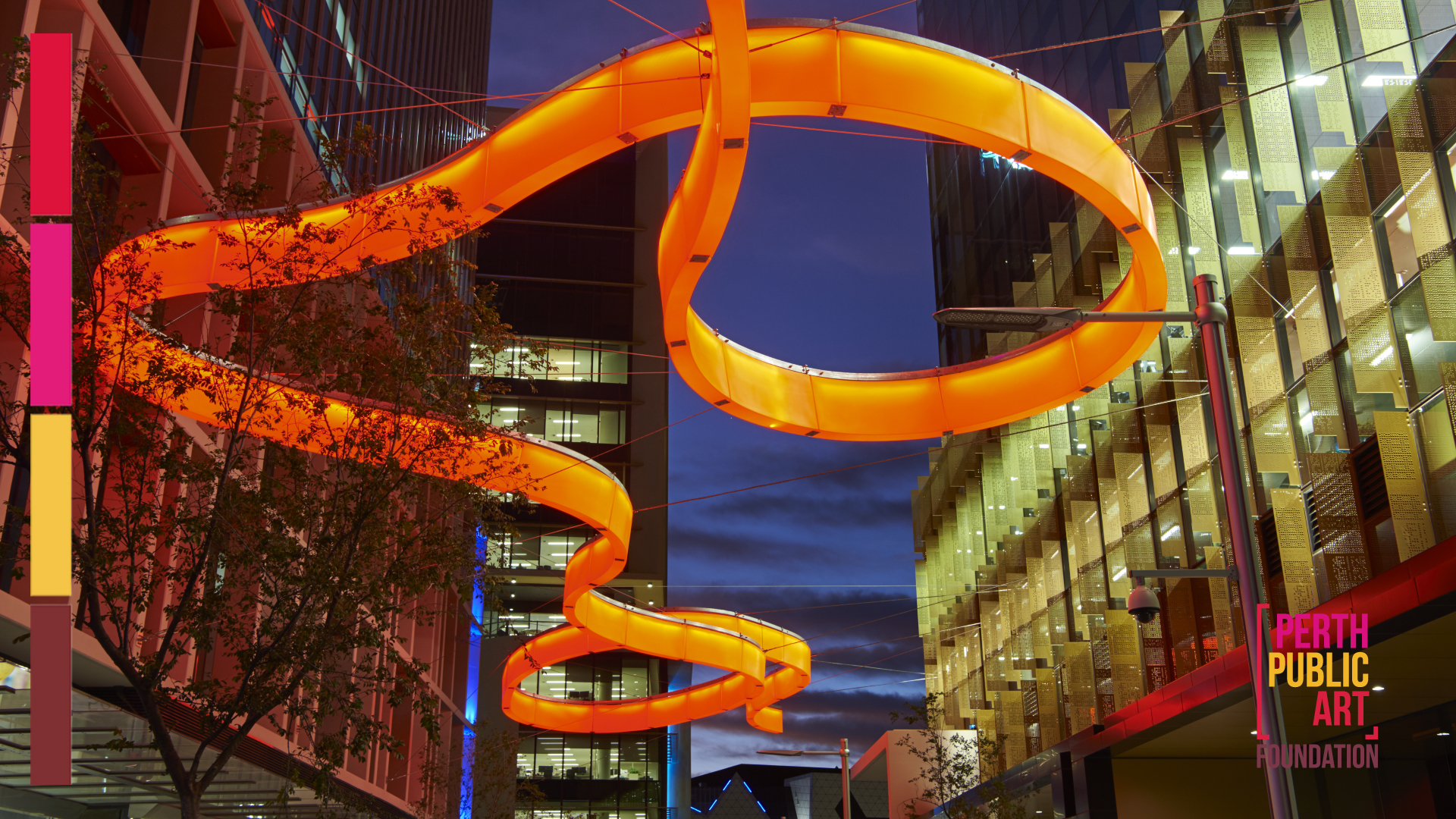 This digital exhibition is a series of photographs of public art works from the City of Perth's Art Collection, nestled in their urban landscape environments.
A visual 're-framing' of existing public art pieces presents works that we know and love in an artful context for a fresh view, introducing audiences to pieces that they may not have seen before, and tempting the viewer to explore the city on an adventure as well as engage in greater community discussion on public art.
Created in collaboration with the Perth Public Art Foundation and featuring photographs by internationally renowned Australian photographer Frances Andrijich, this series is a celebration of the colourful and vibrant city in which we live.
Perth Public Art Foundation is a unique not-for-profit cultural charity dedicated to developing partnerships to inspire public art and invest in cultural endeavour.
Screening daily in May – June 2019, Perth Cultural Centre Screen.
(Visited 92 times, 1 visits today)