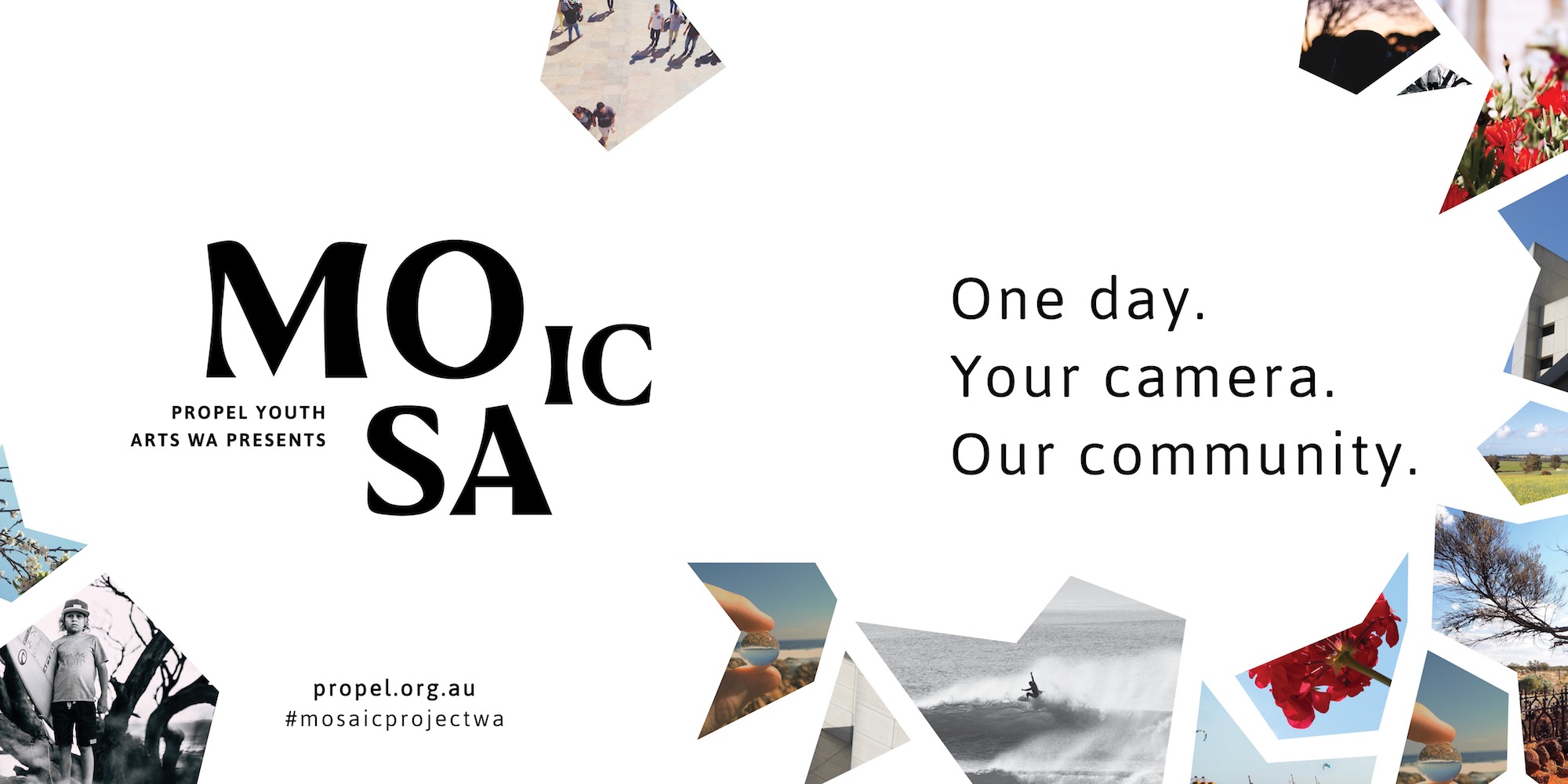 One Day. Our Community.
MOSAIC is a crowdsourcing photography project and free public exhibition, harnessing the potential of imagery to connect people, places and moments. Every photograph in Mosaic reveals a personal story and a unique moment in time, forming a collective memory of our life and culture in Western Australia.
Presented by Propel Youth Arts in partnership with the City of Perth, MOSAIC is a truly unique project that explores the collective memory of Western Australians. From Elizabeth Quay to Esperance, Applecross to Albany, each photograph tells an individual story about each of our participants, whilst forming a collective narrative about a day in WA.
Every photo submitted is displayed in chronological order – from before sunrise until midnight – some highlights for this year include: showing the electric atmosphere at Optus Stadium for the West Coast Eagles' preliminary final dismantling of Melbourne and punters enjoying the opening day of the Perth Royal Show. 10 beaches, 7 national parks, 4 adopted animals, 3 weddings, 2 funerals and 1 child birth are also represented in this year's exhibition.
Special outdoor screenings to augment the walled exhibition at the City Arts Space, 16 October – 11 November 2018 with a daily run through November – December 2018, Northbridge Piazza Screen;
More daily screenings over May – June 2019, Perth Cultural Centre Screen.
(Visited 108 times, 1 visits today)