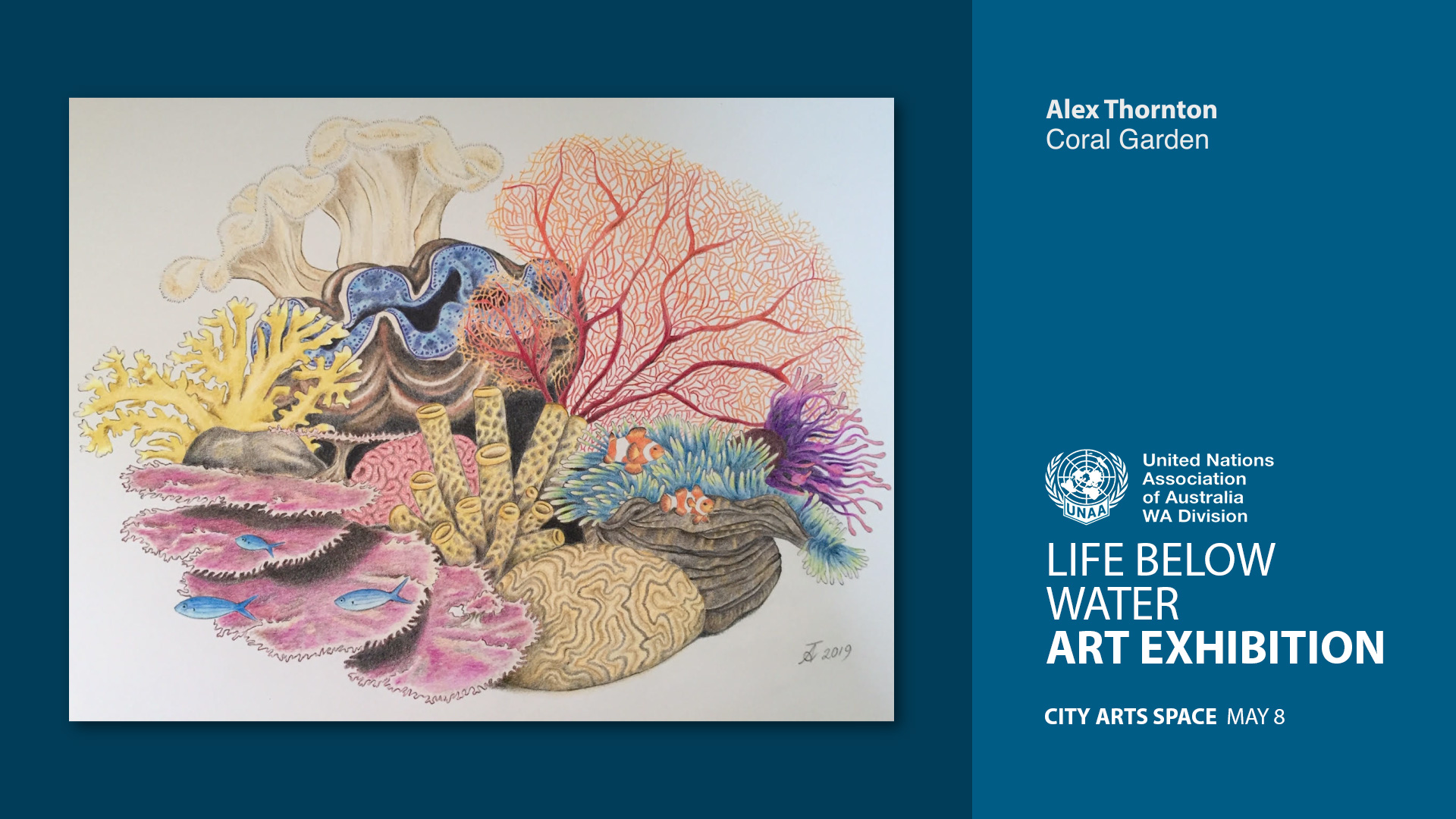 Bringing together local and international artists to celebrate the marine environment through art, this one-night event promotes the United Nations' Sustainable Development Goal 14 — Life Below Water. The collection showcases the way modern day artists interpret and convey the marine world through a variety of art forms.
The digital exhibition augments the walled installation in the City Arts Space.
City Arts Space event 8 May 2019;
Special Screening: 6-10pm, 8 May 2019 – Northbridge Piazza Screen.
(Visited 138 times, 1 visits today)